The old city of Kampala as it is today
The Uganda Society of Architects (USA) has called for a better planned Kampala city in order to reduce the health and other risks associated with a muddled environment.
The USA board of research chairperson, Andrew Amara, noted that Kampala is struggling with long traffic queues and inefficient transport with filth and dirt in many parts of the city, more frequent flooding and inequality in access to housing.
"There is already a mess and we need to correct the mess. We need to go green and have green buildings," Amara noted.
Amara was on Friday addressing the media at the body's offices in Kampala ahead of the 11th annual symposium slated for August 31 at Golf Course hotel.
Under the theme 'A Blue Print For Green City,' the meeting will bring together city building professionals, architects, engineers, surveyors, policy makers, city authority mangers and UNRA among others.
The architects thus recommended for a holistic approach to creating ecosystem for living and work spaces that preserve resources and ensure that future populations will also enjoy the same benefits of "a green city development".
Green building (also known as green construction or sustainable building) refers to both a structure and the application of processes that are environmentally responsible and resource-efficient throughout a building's life-cycle: from planning to design, construction, operation, maintenance, renovation, and demolition.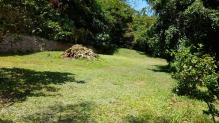 https://www.knightfrank.co.uk/properties/residential/for-sale/uganda-kampala/all-types/all-beds
A 'green' development for human settlement involves minimising operational and embodied energy, building, climate change resilience, considering material lifecycle, ethical sourcing of materials, saving water, preserving ecology and improved biodiversity.
A green city should also take into account the needs of communities and societal benefits such as equity and accessibility for gender and disabilities, health and social socio-economic opportunity. A green agenda calls for the use of infrastructure and installation of benchmarking and audit performances strategies.
Uganda's capital Kampala is the best East African city to live in, according to the latest quality of living survey of the world's top 230 cities by Mercer, a global development consulting agency based in New York, US.
In 2016, Kampala was ranked 169th, ahead of Nairobi (184th), Kigali (191st) and Dar es Salaam (198th), making it East Africa's most comfortable city. Burundi's Bujumbura did not get any close.
South Africa's Cape Town (92nd) and Johannesburg (95th) were the only African countries that made it to the top 100, which were mainly dominated by cities in Europe, North America and East Asia.
Vienna in Austria was named as the world's best city to live in, and Baghdad (Iraq) the worst.
This year's study was the 18th annual quality of living ranking done by the New York based consultation firm, which is also the world's largest.
The data published on the firm's website www.mercer.com was used by big companies to assess where they should locate and how much they should pay staff.
It also helps cities improve their standards of living, since the best and worst are named and shamed.